BA Distance Education
Nowadays, acquiring education in any stream becomes easy for everyone, candidates while relaxing at their home, can receive the degree in their liked courses. We have learnt how much impact distance education has done over the years in the education sector and constructed the path for many to reach their desired destination.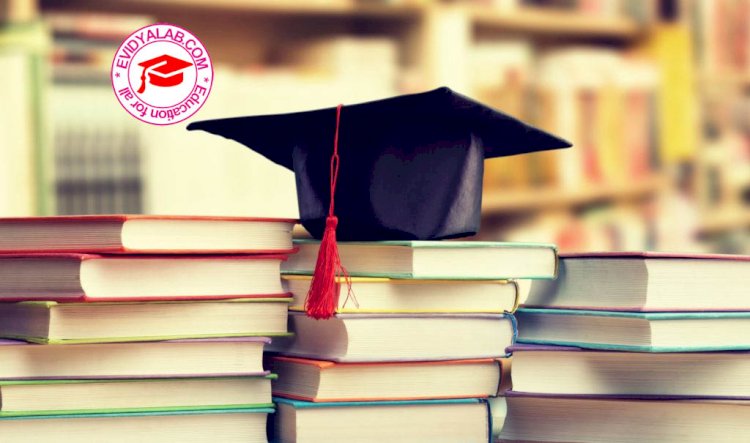 E-Vidya Lab: Career Advisor : Get Admission in various schools, collages and professional institute and Fulfill your dream. We advise and help student to get admission in top colleges,
BA Distance Education Admission 2021-22
BA Distance Education Specializations
BA English : Those students who have studied 10 +2 in English medium are eligiblie to apply for BA English :The students must have scored atleast 50% mark in intermediate class.
BA Economics : Bachelor of Economics is designed to provide Knowlegde about Indian economics and other factors of this subjects.
BA Fine Arts : In this UG level course the students study various subjects that have been widely used over the world. Painting, Photography, Sculpture, Literature, Animation are some of the main subjects of this course.
BA English: Candidates who pursue the BA English Honors program engage in learning multiple branches of literature like women writing, literary criticism, British literature, American literature, and many more from across the world, and further can proceed for the master degree and construct a career in the sector like content writing, teaching, journalism, etc.
BA Economics: A successful degree holder in BA Economics can proceed for the career options such as finance, law, management, consulting, etc.; candidates can go for the master's degree program as well after when more opportunities will come in front of them. The course enhances the quality of the learner in numerous economic sectors such as financial, labour, industrial, international, business, banking, environment, etc.
BA Fine Arts: Students who engage in the BA fine Arts degree program develop their learning in film, photography, architecture, sculpture, printmaking, interior design, and drama through the assistance of visual and performing arts. Candidates may build a career in any of the above after acquiring a degree in BA fine arts.
BA Sociology: Students who pursue the BA Sociology degree program go through the society's study where its specialized parts like community, crime, collective behaviour, cultural sociology, applied sociology, and comparative sociology have been taught. Those who earn the degree in the BA Sociology can seek a career in the following: social worker, journalist, administrative support, survey researchers, policy analyst, etc.
BA Journalism and Mass Communication: The BA Journalism and Mass communication is designed to offer comprehensive training in numerous sections, which includes television, radio production, public relations, event management, print journalism, film studies. Candidates who complete the degree can proceed to make a career as a social media manager, photojournalist, news analyst, media consultant, public relations specialist, etc.
BA Political Science: The program deals in national as well as world politics, which constitutes the creation of democracy, public administration, comparative politics, international relations, and many more; those who acquire a degree in Ba political science may seek for following job options such as civil services, legislative assistant, social media manager, teaching, intelligence analyst, and journalism, etc.
our career advisor will call you
Admission Open for 10th, 12th, BA, B.Com, B.Sc, MA, M.Com, M.Sc, BSW, MSW, B.Lib, M.Lib, D.El.Ed, B.Ed, M.Ed, BCA, MCA, BBA, MBA, Diploma, B.Tech, M.Tech, LLB, BALLB, LLM, D.Pharma, B.Pharma, B.Sc Nursing, M.Phil, PHD.
---