LCD LED Smart TV Repairing Course
LCD/LED Smart TV repairing Course provides a unique platform to students where they can experience professional and personal growth through on the job training. Courses provided by the institute are vocational and skill-based so it is made sure that the students can implement their knowledge while working on site.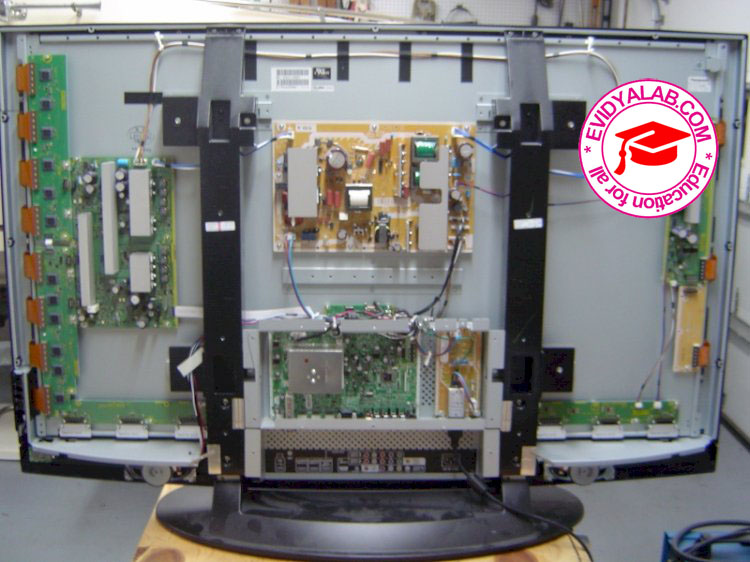 E-Vidya Lab: Career Advisor : Get Admission in various schools, collages and professional institute and Fulfill your dream. We advise and help student to get admission in top colleges,
Course Syllebus
Identifying and understanding the basic block diagram of LCD/LED television
Liquid crystal diode (LCD) and Light-emitting diode (LED) displays
Understanding of power supply and inventor board
Understanding and functioning of the main processing board
Understanding and functioning of the controller
Understanding and functioning of LCD driver unit
Understanding and functioning of Standby Circuit
Introduction to LCD/LED technology
Comparison between the CRT technology, LCD technology and LED technology
Advantages and disadvantages of these modern technologies
Various modern system advantages
Colour quality
Working of smart apps
Storage details
Understanding, functioning, programming and updating flash ROM
HDMI data system
Tools, tricks, and equipment required in LCD/LED repair
Introduction to various tools like Analog Multimeter, Digital Multi-Meter, Hot Air Soldering Station, Re-bolling Machine, Digital Microscope
Assembling and disassembling a TV
Basic Tools used in assembling and disassembling
Precautions and safety measures used while assembling and disassembling
Finding and fixing of faults
Quick diagnosis of defective parts
Troubleshooting a TV and various problems
Various connection problems and their fixing
Fixing PSU (Power Supply Unit) failures, inverter board failures and main board failures
Fixing Video and Audio issues
Fixing OSD/Menu Failure
Fixing white screen, rainbow screen, negative reveres, mirror image and line in picture issues
Fixing no backlight issue
Multimedia projectors, their functioning, and common faults
Functioning, type, and testing of Resistor
Functioning, type, and testing of Capacitor
Functioning, type, and testing of Inductor
Functioning, type, and testing of Diode
Functioning, type, and testing of Bridge Rectifier
Functioning, type, and testing of Transistor
Functioning, type, and testing of Mosfet
Functioning, type, and testing of Optoisolator
Functioning, type, and testing of Voltage Regulator
Basic maintenance and troubleshooting
our career advisor will call you
Admission Open for 10th, 12th, BA, B.Com, B.Sc, MA, M.Com, M.Sc, BSW, MSW, B.Lib, M.Lib, D.El.Ed, B.Ed, M.Ed, BCA, MCA, BBA, MBA, Diploma, B.Tech, M.Tech, LLB, BALLB, LLM, D.Pharma, B.Pharma, B.Sc Nursing, M.Phil, PHD.
---