B.Sc. Nursing
BSc Nursing is a four-year professional programme that stands for Bachelor of Science in Nursing. here are various BSc Nursing jobs available, like Clinical nurse in government or private hospitals, nursing homes, clinics, health departments, medical services of the army, navy, or air force.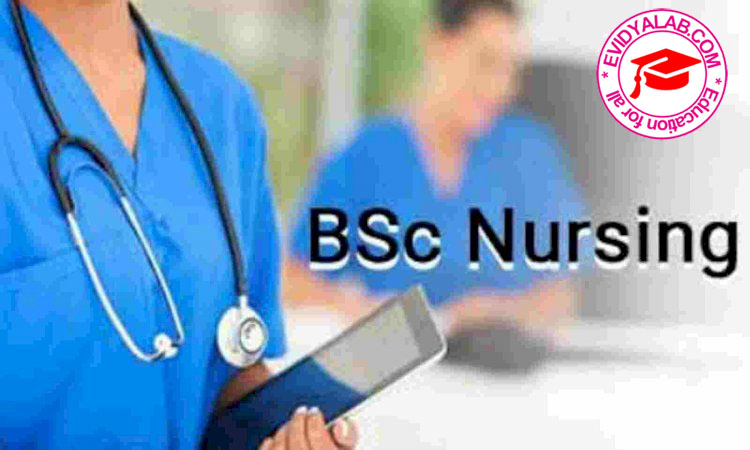 E-Vidya Lab: Career Advisor : Get Admission in various schools, collages and professional institute and Fulfill your dream. We advise and help student to get admission in top colleges,
About B.Sc in Nursing
B.Sc in Nursing or Bachelor of Science in Nursing is an undergraduate course that all medical aspirants can pursue in different B.Sc Nursing colleges in India. The course, in India, is offered as a 4-year undergraduate programme for all students who have cleared Class 12 from the stream of science.
Why Study B.Sc Nursing?
Being one of the most popular courses in the healthcare field, there are a number of reasons why one should opt for the B.Sc Nursing course. Some of them being:
B.Sc in Nursing Eligibility Criteria
B.Sc in Nursing will train and produce nurses with the ability to critically think and be clear while also being caring, well-disciplined and assertive,
responding to the dynamic needs of the industry, the healthcare delivery system, and society.
The programme will train the students to take up decisions on their own in different nursing situations, all within the scope of the field. It will also train them to protect the rights of the patients and groups included.
The programme will further train the students to take up research initiatives in Nursing as well as apply an evidence-based form of practice.
A great career opportunity in the healthcare sector
A high paying salary
A secure job
High job satisfaction
An effective path towards both private and government jobs
BSc Nursing Eligibility
BSc Nursing is catered in two segments, which are BSc Basic and BSc Post Basic.
The eligibility criteria for BSc Nursing is a 10+2 or equivalent examination completion certificate from Science stream with PCB and English as compulsory subjects.
After BSc Nursing: Scope in India
The candidates who wish to polish their knowledge and skills with more information and experience of practical work can go for higher studies like masters and doctoral degrees.
BSc Nursing Jobs & Placement
The candidates after completing BSc Nursing will have a lot of options for jobs at this stage. There are various BSc Nursing jobs available for graduates. Some of the options they can choose are:
Clinical nurse in government or private hospitals, nursing homes, clinics, health departments, medical services of the army, navy, or air force.
Nurse educators in nursing colleges, training institutes, etc.
Nurse researchers in research institutes and health care companies.
Nurse managers or administrators in hospitals.
A few of those job prospects with their average salary and job description are discussed below. For an increase in pay scale or for availing other benefits, you need to possess extra skills and experience of working. Your performance decides your payscale.
our career advisor will call you
Admission Open for 10th, 12th, BA, B.Com, B.Sc, MA, M.Com, M.Sc, BSW, MSW, B.Lib, M.Lib, D.El.Ed, B.Ed, M.Ed, BCA, MCA, BBA, MBA, Diploma, B.Tech, M.Tech, LLB, BALLB, LLM, D.Pharma, B.Pharma, B.Sc Nursing, M.Phil, PHD.
---