B.Sc. Fire & Industrial Safety
B.Sc. Fire and Safety is a 3 years professional degree Bachelor of Science course. This course focuses on areas such as fire safety, industrial safety infrastructure management.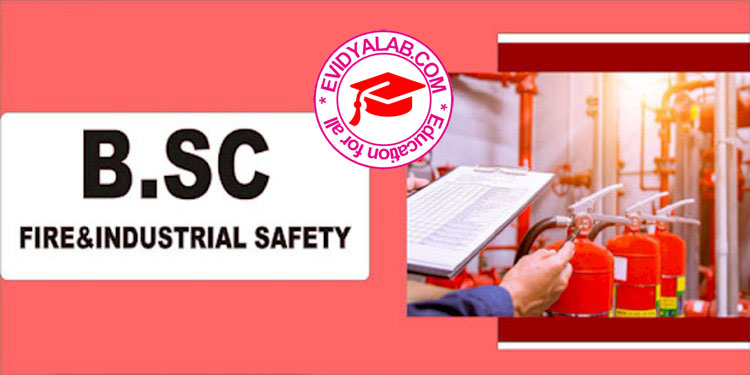 E-Vidya Lab: Career Advisor : Get Admission in various schools, collages and professional institute and Fulfill your dream. We advise and help student to get admission in top colleges,
The Government is strictly implementing rules leading to workers safety in establishments. Thus, as per Factory Act in every industrial establishment, a Safety Officer is recruited compulsorily. This has opened new vistas for trained manpower requirement in the field of Fire & Industrial Safety Management.
Objective :
The three years Bachelor of Science (B.Sc.) in Industrial Safety Management conducted by The Global Open University, Nagaland has been designed for meeting the demand of the growing needs of experts in the fields of industrial safety, occupational safety, air safety, accidents in aviation, automobile safety, electrical safety, explosives safety, nuclear safety, fire safety, patient safety, safety engineering, sailing ship accidents prevention etc.
Eligibility : 10+2 in any discipline
Duration : Three years
our career advisor will call you
Admission Open for 10th, 12th, BA, B.Com, B.Sc, MA, M.Com, M.Sc, BSW, MSW, B.Lib, M.Lib, D.El.Ed, B.Ed, M.Ed, BCA, MCA, BBA, MBA, Diploma, B.Tech, M.Tech, LLB, BALLB, LLM, D.Pharma, B.Pharma, B.Sc Nursing, M.Phil, PHD.
---